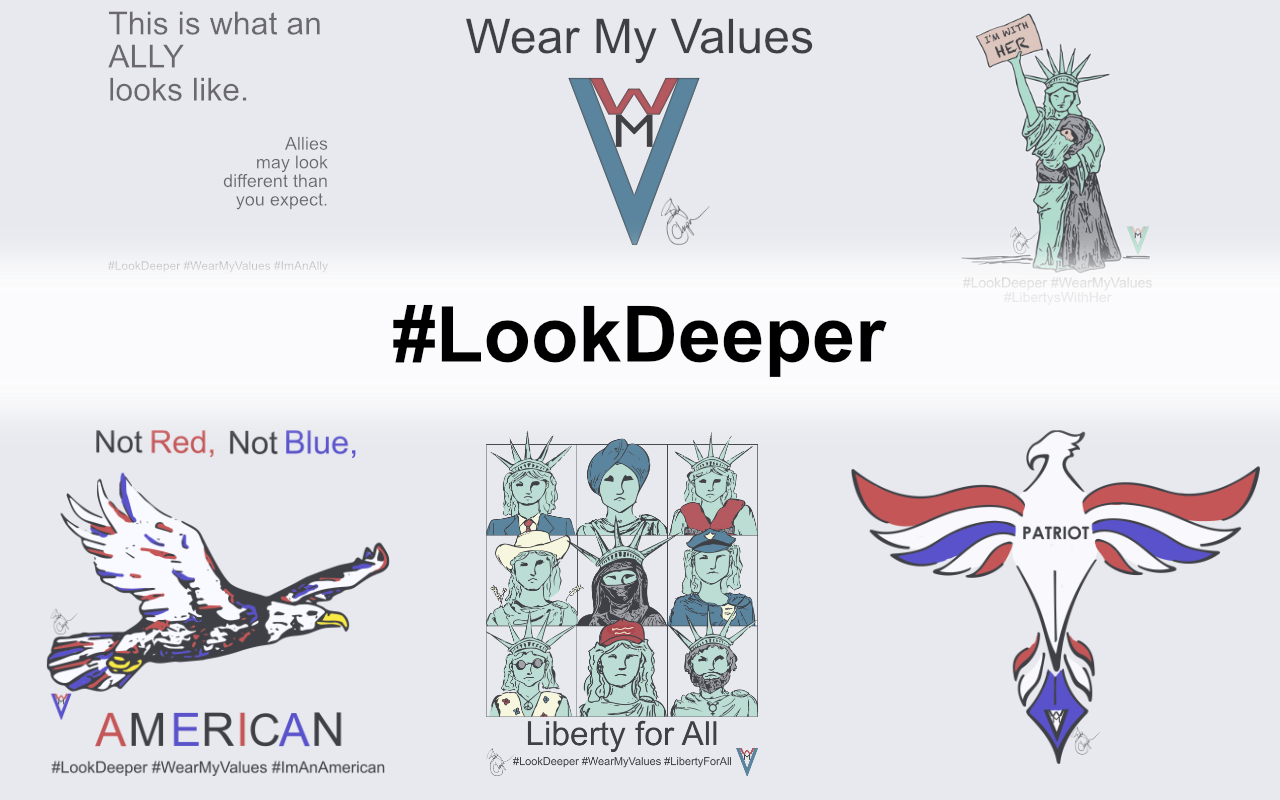 A project by Daniel Winterhalter
Four new T-Shirt designs, promoting positive messages of the world in which we want to live, challenging us all to #LookDeeper.
Apparel That Makes our World Better
Wear My Values is an apparel company creating wearable positive messages that promote the America, and the world, in which we want to live. Our designs attempt to create a "Stop and Think Moment" for the entire country, one shirt and one person at a time. We are committed to donating a portion of our profits from each design to issue relevant activist organizations, supporting people and causes nationwide.