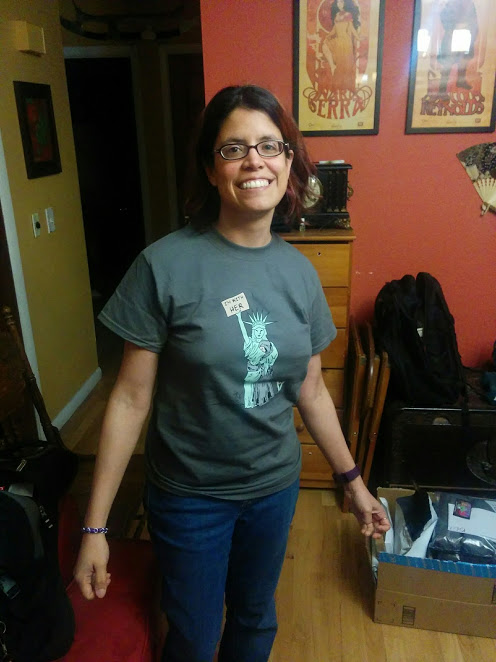 The Idea
Wear My Values is a company founded on the premise that a few people who care can make a real difference in our communities and our world. We are working together to create art, ideas, and messages that we want to spread, promoting positive messaging and starting necessary conversations. And we'll do it all starting with T-shirts & Stickers!
The Mission
We don't believe that just creating and selling our apparel is enough- we wanted to reach more people, and do more good. Each time we create and release a new shirt design, we select one or more beneficiary organizations that will receive 30% of our profits for that design. These are organizations we believe in, and support our mission of making a larger positive impact on the world in which we live.
Quality Products
Wear My Values believes that the quality of our products reflects our values. We value our customers and refuse to save money by compromising on quality. After all, what good is a shirt with a powerful message that no one wants to wear? All of our products are printed in the USA on high-quality sports t-shirts or durable vinyl stickers.